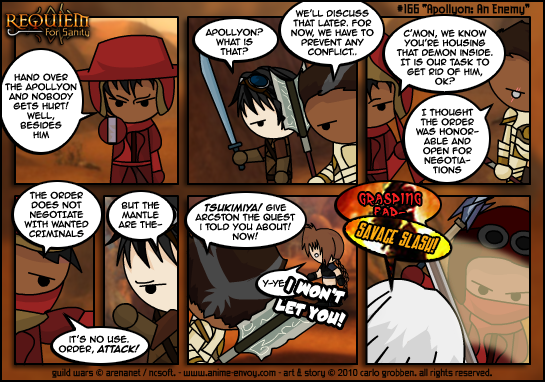 Author's Notes:
The Order of Whispers appears once again when least expected! The Vanguard is also once again in trouble, but now with this whole "Apollyon" thing..
--
And another hiatus.
15 April 2010
---
Copyright © 2005 - 2022 Carlo Grobben. All rights reserved. Layout based on that of the Guild Wars website of 2006.
Guild Wars™ is © copyright of Arenanet and NCSoft. The rest is copyright of their original creators.