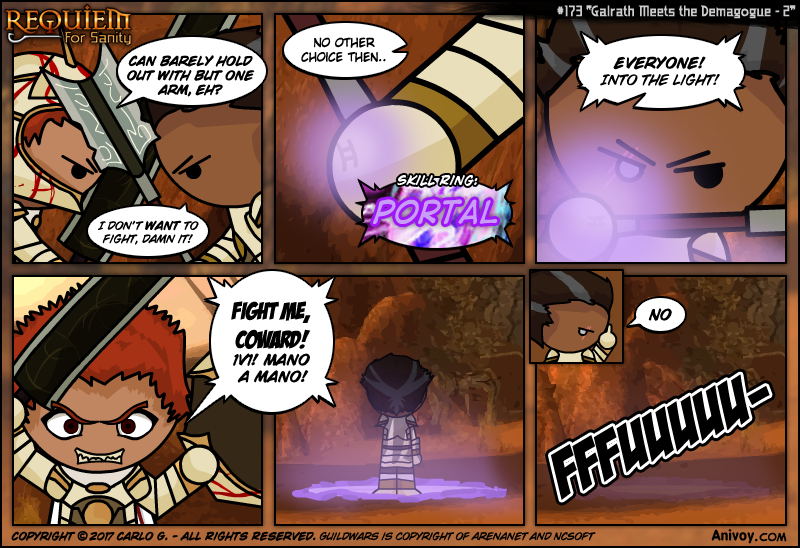 Author's Notes:
Galrath finally saves the Vanguard from Ventari Hell, as he uses a PORTAL SKILL RING?!
Much hax. Much wow. Much finally a Requiem comic after 2 years!
Not my proudest comic, but at least I can get this series rolling again!
02 July 2017
---
Copyright © 2005 - 2023 Carlo Grobben. All rights reserved. Layout based on that of the Guild Wars website of 2006.
Guild Wars™ is © copyright of Arenanet and NCSoft. The rest is copyright of their original creators.